Web design in Egypt Web site design Nowadays, with the widespread use of the Internet by all segments of society, there has become an urgent need for some companies, laboratories and others to create their own websites, allowing customers to enter the site and learn about the nature of the company, work and services it provides.
See also: Comprehensive car insurance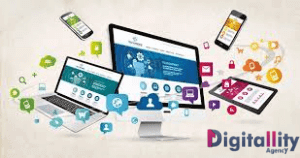 web design
If you would like to deal with any of the professional digital marketing and social media advertising companies, contact our company team.
Where we have a team of specialists in web design services professionalism, social media, search engine optimization services, and a variety of other digital or marketing services.
To you: Website design companies
What is the design
It is the process of planning and executing multimedia content over a network through the use of various technologies such as markup languages suitable for display on Internet browsers or other user interfaces built on the Internet.
Why do you need a website?
A strong marketing strategy to promote your products or services.
Opening new markets, because the site can be accessed from anywhere in the world, means that you have the opportunity to acquire new customers from anywhere in the world at any time.
Website design is no longer expensive, as the costs and pricing of creating websites are within the reach of businesses of all sizes.
Instead of dealing with customers with free email addresses, get a professional email that represents the name of the company.
A website is a credible front for your company or organization, which will improve their perception of you and your company.
programming language
It is the language that anyone can speak with technical gadgets and electronic devices.
Programming languages were discovered in the 19th century, but they were a set of signs or mathematical symbols that made it easier for humans to interact with computers.
Since the programming language was difficult and complex at first, programmers had to do research and development to discover more programming languages to make it easier to communicate with the machine.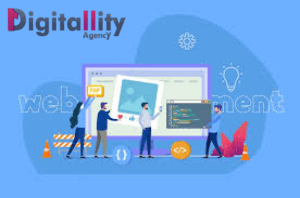 Site types
 It is considered one of the most important and most used websites, because e-commerce has grown in recent years.
Because of your profits, as well as the ease of paying, ordering and displaying products in a neat and orderly manner.
Blogs are frequently created by a single person or organization with the intent of posting articles and sharing information about the areas in which that organization specializes.
It is designed to provide information about the company as well as ways to communicate with and reach existing customers and potential customers.
Sites designed to publish clear and targeted educational content. These sites are often owned by governments and ministries.
The importance of the website
Constant online presence:
 Having a website allows customers to find your business anytime and anywhere, even outside business hours; It is also possible to find and secure new clients.
As well as keeping in constant contact with them, through the site.
 The Website facilitates the exchange of information between buyer and seller by providing information about opening hours and contact information, displaying images of the venue's website or products and using contact forms to facilitate inquiries from potential customers or feedback from existing customers.
 Because a website can be used to sell goods and services directly to consumers.
There is no need to set up and use stores that require large operating costs, such as employee wages, rent and utilities.
Thus getting rid of them could lead to lower prices for your product, giving the company a real competitive advantage.
In sum, "website design" today is something that all companies and all business owners need as it has become an integral part of any marketing campaign, so if you want to create your website, all you have to do is contact us.
Sources: