Marketing companies in Riyadh, many marketing companies in Riyadh support their clients in developing a good marketing strategy to help them succeed in their trade and services at the highest level, and in this article, we will take a look at the most important marketing companies in Riyadh: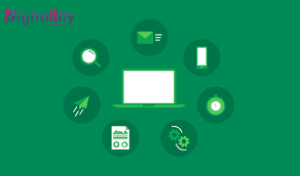 Marketing companies in Riyadh
Contracting with an appropriate marketing company that analyzes the elements of the project and creates an electronic marketing campaign, and provides appropriate advice, good planning and evaluation to develop the business of its clients, whether companies or individuals, facilitates the achievement of your mission and mission. 
And this is exactly what it offers you Digitallity Agency E-marketing and web design, one of the largest marketing companies in Riyadh.
Digitally Marketing Company
Marketing business exists in Riyadh mainly to meet the requirements of consumers who have items or services they want to advertise, and therefore we welcome them to our company, Digitality for electronic marketing, 
Where we offer the best marketing in the Kingdom, because electronic marketing has now become the most important marketing method in the world, so we specialize in it and we have many, many years of experience, which made us experienced in what we do, and we consider ourselves one of the best marketing companies in Riyadh and the Kingdom as a whole.
E-marketing and its various strategies are very well mastered by our company, which works hard to satisfy customers and help them achieve their goals, as we live in an era where there is a lot of reliance on remote communication and virtual communication via the Internet, 
Forcing all business owners to work remotely as well and rely on commerce through online stores. 
For example, what helps him to advertise his products and services is to market them in the best possible way.
This is what we do in Digitality as the best product marketing company in the Kingdom.  
Our company offers a wide range of E-marketing services, including web design, content creation, search engine optimization and advertising campaigns, here are more details:
Social Media Marketing Services 
Social media is one of the most important marketing channels in the world due to the large number of customers it has and to increase the chances of accurate targeting.
Where it can target a certain age group or a certain group with certain interests.
This made it one of the best marketing methods for marketing companies in Riyadh.
We at Digitallity are the best marketing company in Riyadh, and we offer this service at the best prices.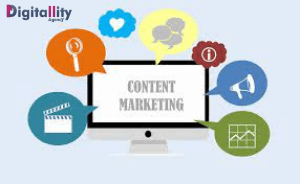 Content marketing
When it comes to content, there is a well-known phrase that most people use: "Content is king." 
In general, content is the basis of the website as well as the basis of marketing.
There will be no marketing on any of the platforms if there is no content. 
As a result, we have a highly skilled writing staff across multiple sectors and well-versed in a multitude of SEO writing approaches.
This is because we at Digitallity are considered the best marketing companies in Riyadh, and we constantly strive to get the best customer satisfaction.
Search Engine Optimization
At Digitallity, we have a professional SEO team.
And because SEO services have a huge impact on search engine marketing.
It is a very important marketing strategy for any business owner, product or service provider who wants more customers and visitors to their site.
This service is closely related to the previous service, which is writing marketing content.
Through the previous lines, we have shown you some of the most important details about one of the best marketing companies in Riyadh, which is Digitality for e-marketing and web design, and for more details about the services provided, you can contact us now.
Sources: