Create a Google Ads Campaign Simply put, Google Ads is an advertising program that allows companies and website owners to direct ads through the Google search engine, to appear first in search results when searching for specific words – keywords – alternatively, there is the option of advertising through cross-site In the advertising publishing and promotion program, or what is called Google Adsense, and through our following article we show you how to create a Google Ads campaign: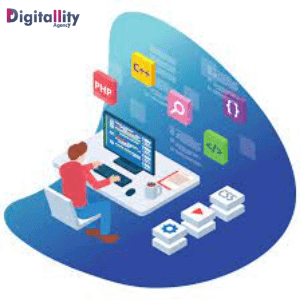 Create a Google Ads campaign
Natural search results and paid ads will appear as soon as the user enters the search engines and enters the keyword, as the advertiser's link and description appears in these results.
Whenever a user or a person who has performed a search on Google clicks on the advertiser's link, things are modified in determining the predetermined ad value. 
As a result, it is important to understand that the advertiser is only paid when the user clicks on the advertised ad or link, and there is no way to manipulate the situation. 
The great news is that Google is working on it Improve customer protection programs. 
As a result, fake, suspicious and invalid clicks that may come from competitors or through incorrect clicking are detected.
Google advertising campaigns
Google ad campaigns are ads or groups of ads created by advertisers to target specific keywords. 
This is done within a specific geographic framework using Google's global search platform for e-marketing a link to a website, page or blog. 
When Internet users search for a keyword, this will be the first result.
The primary goal of Google's advertising campaigns is to market products and services at the lowest possible cost. 
It achieves the best results because the advertisement reaches those who are actively searching for the product or service.
Everyone knows that digital marketing on Google or advertising on Google Ads is no longer difficult. 
It has become one of the most important e-marketing tools available to all companies and websites. 
Because it delivers the best and most accurate results based on the advertiser's mindset, promotion efficiency, and effective targeting.
As mentioned earlier, these campaigns and ads are the basis of Google's revenue. 
As a result, the Company works hard to provide the best possible protection for both the consumer and the advertiser, and to ensure that each advertiser achieves its objective.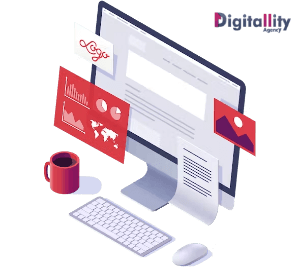 What is google adsense
Google Adsense ads It is delivered through Adsense or the Google Ad Network. 
It is a unique system that allows anyone to run limited ad campaigns on their own websites, pages and blogs across Google.
This is the point where those pages and blogs are recognized as platforms to attract the target audience or customers. 
Google and those particular sites then cooperate, whereby the parties agree to place and pay for certain advertisements on sites participating in that program or display network.
How does google adsense work
When you create a personal website or blog, with videos, articles, news, etc., you can create a private community or attract a specific audience. 
As a result, in this case you hold quite a bit of weight with Google. 
Because you are considered an attractive destination for that category at that time, as a result, if you place ads that fit the category that you attract on your online platform, you can split the profits with Google.
This is allowed by the Google Adsense program, where you list your website or platform as one of the advertisers, they display ads that the advertiser has paid for, and the platform owner receives a predetermined percentage of this consideration.
As a result, the higher the influence of your platform and its ability to attract a large number of consumers, the more profits you will be able to generate.
In the end, and through our previous article, you will find some of the most important details that you should know about how to create a Google Ads campaign. We hope that this will help you in creating your advertising campaign.
Sources: