Creating a Google Ads ad, there are several ways to create a free ad on Google, including cooperation with specialized companies, when registering for web hosting and domain partnerships, this is the first method they use, in addition, when purchasing any service from their company, you will receive a voucher Free from Google, you can get the ways to create a Google Ads ad by sending the coupon in your email.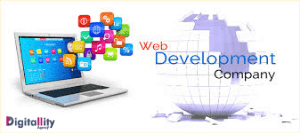 Create a Google Ads ad
Prepare Google AdWords One of the platforms used by individuals or companies that seek to market their services, as this program seeks to achieve the widest spread of advertisements for individuals, companies, or advertisers in general, 
So that individuals, companies and institutions can enable all types and activities to achieve the largest material and commercial gains from their efforts.
 Google Ads helps to make good financial profits at different times of the year through its ads through the Google Adwords program.
The importance of creating an advertisement on Google
lie The importance of Google Ads Or create a paid ad on Google as it is the fastest of all ads in search engine optimization (SEO),
Since the services provided by Google for advertising are, of course, paid services, unlike the advertising services provided by search engine optimization,  
Thus, Google ads are faster and more widespread, and appear in the initial search results first, and you can define your target customers through a set of keywords, so Google ads can be focused and specific to more than one audience.
When you create a sponsored ad, Google Ads helps you redirect visitors, which is known as ad retargeting. 
Where there are two types of visitors who enter your site, the first type is the type that takes a real reaction, such as: contacting your advertised company, or requesting a specific product, 
The second type is the type that does not take a real reaction, such as making contact with your advertised company, or requesting any product. 
You can target them again here, but this feature must be used wisely so that the user does not get upset.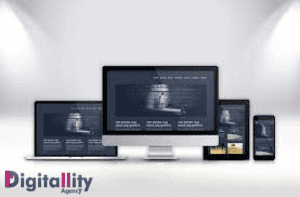 Types of Google Ads
There are many different types of Google Ads that serve advertisers in different ways that allow them to spread widely on the Internet. 
Where those ads are seen and interacted with users from all different categories. 
You can now create a funded ad on Google in the following ways:
Video ads, which always appear when using the YouTube app, because these ads appear to users when they watch a video on YouTube, and the user has the option to watch the ad only, or visit the official website of the advertiser with the ad to learn more about the services it provides.
This increases the likelihood that new customers will seek the company's services. 
Shopping ads are a type of advertisement very similar to the nature of the activities of companies that market many products, such as companies that sell clothes or cosmetics and skin care, where ads are displayed about products and their competitive prices, with the aim of attracting users to visit the website of the advertised company, which helps the company In finding new customers and achieving financial benefit.
Display Network ads Unlike some other types of ads, this type of ads contains images that express the idea of the advertisement, the advertised product, or the advertised company, 
What is important in this type of advertisement is that the image expresses the idea of the advertisement very well. 
This type of advertising can be served to users as soon as they see it, and also includes app ads and online dynamic ads. 
Through the previous lines, we have shown you how to create a Google Ads ad, in addition to the importance of these ads and their different types.
Sources: